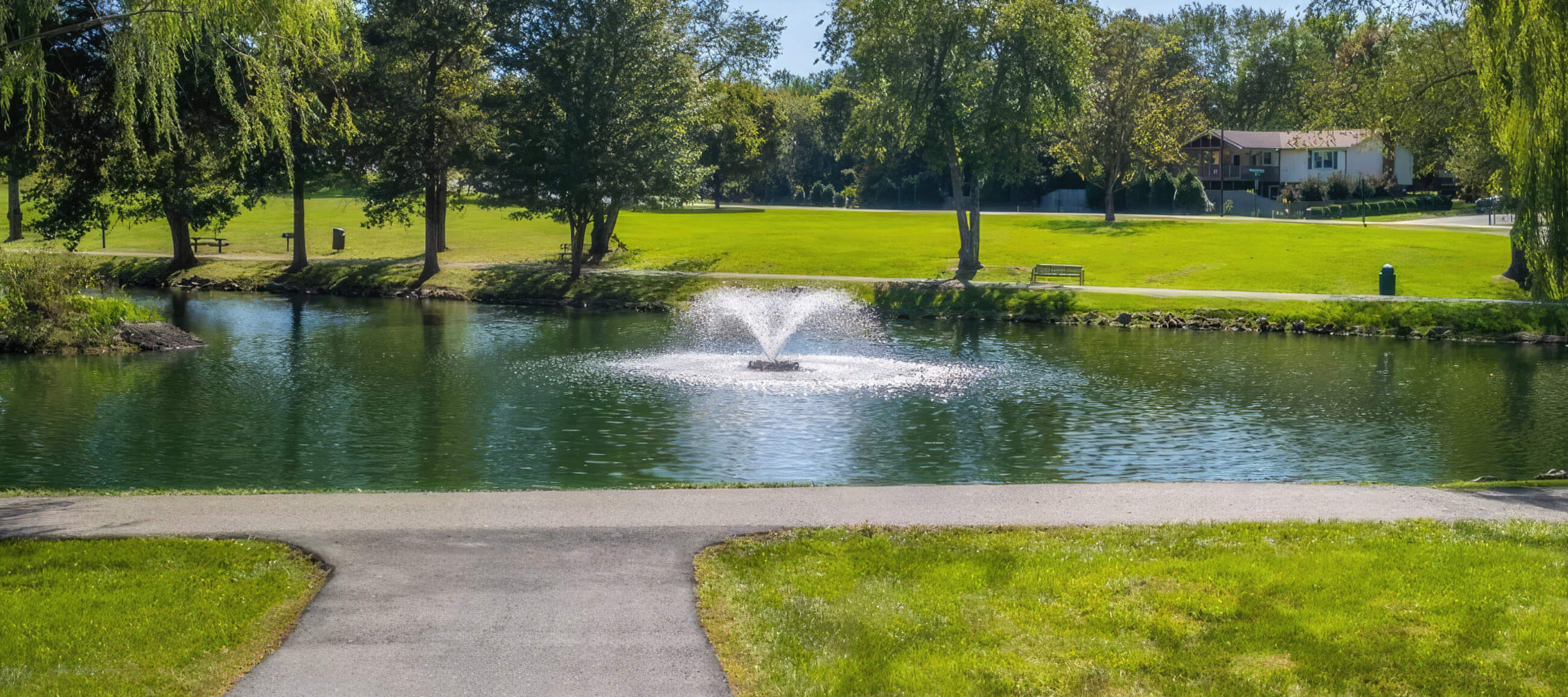 Hethwood
A Blacksburg Community
Since 1971
The History of Hethwood
Hethwood is a planned unit development over 316 wooded acres consisting of homes, townhomes, condominiums, and apartments. The Hethwood Foundation is a nonprofit homeowners association located in Blacksburg, Virginia. Developed for the administration of the Hethwood Community. Our mission is to maintain the integrity of Hethwood by administering protective covenants that relate to the design, use, maintenance, and architectural standards of the community. We strive to offer effective management of our amenities and common areas, including sand volleyball courts, tennis courts, basketball courts, playgrounds, swimming pools, fitness center, clubhouse for rent, five miles of bike/jogging trails with exercise stations, picnic areas, softball area, a gazebo, and a beautiful pond.
I am new to the Hethwood Community
Welcome to our neighborhood and congratulations on the purchase of your new home!

On behalf of the Hethwood Homeowners Association Board of Directors and the other homeowners of Hethwood, we would like to welcome you to your new home and our community. Over the coming months we look forward to meeting you whether it be walking through the Quad, at the pool or a community activity.

The operation of your homeowner's association is governed by a volunteer board of directors. The board of directors is elected by the community to oversee the daily functions and financial responsibilities of the association. The board is also responsible for maintaining members' compliance with the established covenants and bylaws of the association. They have specific provisions regarding what can and cannot be done on your property. Please take the time to read the bylaws and covenants you received during the home purchase process. Copies are available on the community website.
Have you submitted your Notification of Ownership Change form?
This form establishes your residency within our HOA. Submitting this notification of ownership change allows us to update your properties information. Until we receive the form the property's information will reflect the previous owner. Once your property is updated the homes' occupants will be able to use the many amenities in the community.
Here is a link to the form if you have not already submitted one
Download Form
Haymarket Square
Stroubles Mill
Pilgrims Point
Mission Hills
Chowning Place
Foxridge